Architecture & Design
Overview of Healthcare Architecture & Interior Design Services
MMA provides complete space planning, design, and construction management services including:
Complete Design Services
Functional Programming
Schematic Design
Space Utilization
Construction Documents
Analysis of Traffic Flows
Equipment Planning
Interior Design
Construction Management
Healthcare Architecture & Interior Design Portfolio
MMA's team of dedicated healthcare design professionals has a long history of providing thoughtful solutions on a variety of projects. MMA's healthcare portfolio includes:
Ambulatory Surgery Centers
Women's Health
Dermatology
Plastic Surgery
Cancer Care
Imaging Centers
Healthcare Architecture & Interior Design Expertise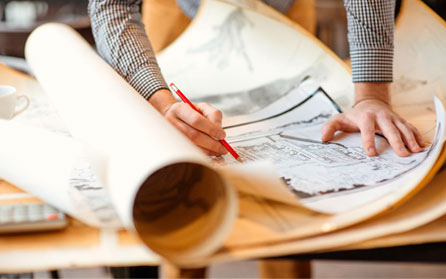 MMA's medical practice office space planning skills combined with our expertise in medical practice management, give us a unique perspective of the design process. We thoroughly understand how medical practices function, and we know how to translate the needs of our clients into physical space requirements.
We analyze traffic flows and proximity relationships, program the right amount of space to meet present and future needs, and produce functional, cost-effective designs. We also recognize the importance of style and aesthetics as they enhance the image of practice and influence patient satisfaction and personnel productivity.